Social Media Advertising Tips
Social Media Advertising is a must-have in your bucket if you really want to reach out to a targeted audience and that too real quick. And what is probably the best about it, that you get organic leads through it, no money no facade, only loyal following with little input and the right strategy from your side.
Content marketing comes up first in the list, but here we want to focus on how to do things right. There is a lot more than the content that you need for social media advertising. Planning, implementation, and monitoring results can help you fetch the most out of social media platforms.
In this blog, we will help you out with effective tips and suggestions to follow for Social Media Advertising that can prove to be beneficial for your business. So people, read on…
11 Social Media Advertising Tips to follow in 2020

Tip 1 – Pick the Right Platform
First goes first. Like things happen in the right place and at the right time, the same goes for digital marketing. You need to pick the right platform to deliver your ideas and strategies to your people. Why is it essential? The message that you wish to share with your audience becomes lost without it.
If you don't publish the right message on the right platform at the right time, you won't find the right audience. It's essential that every message you send is crafted for your target audience and posted on the platform that makes the most sense.
Tip 2– Use an Engagement Tracker to Optimize Engagement
Engagement is not just for the hearsay. The earlier you'll realize it, the more you'll know the importance of it. Use the best engagement tracker available from the lots.
On your part, keep up with your Facebook ads and get the maximum results from there. Use the right tool and engage with the analytics of your progress report on engagement. This will not only save a lot of time but also help in keeping your audience happy.
Tip 3 – Continually Explore New Ways to Increase Conversions
If you have been on social media then you probably know how the world changes on social media platforms. Apps come up with new features and updates just keep the engagement factor going. Right? Of late Instagram released 7 new features for all the users. Why do people do that? Well, it is just a way to evolve new ways of getting in touch with people. This improves the conversion rate as well, so why not do it?
Tip 4 – Push Beyond Your Comfort Zone With Advanced Tactics
Do you think of the entire exercise of marketing as a no brainer? You must think from all directions and see what will work the best for your business. So do not ever settle back and dive into the comfort of your comfort zone. That is a deadly end. Hon your skills, prepare well for competitions in the marketing world, and try to learn from your setbacks.
Leave the stale tactics of advertising and jump on the advanced ways of advertising because what will keep your product floating
Tip 5 – Develop a Powerful Strategy
Great success comes in your hand with a great strategy. You might have an amazing plan in your mind, but staggering on the strategy can sink your dreams like titanic. Come up with a good strategy, spend time on it, and see if formulated what goods it will bring to your business.
It is a dynamic tool in the field of marketing. Develop on it and allow it to bring colors to your social media advertising.
Tip 6 – Avoid Audience Overlap
Yes, folks, audience overlap is a huge mistake. It is like you are keeping duplicate files on your mobile and worrying about the space. Not done, right? Audience overlap happens when marketers spend money on two or more sets that target the same audience. No brand should engage in this wasteful activity. Think about your targetted audience and cater to their needs using one campaign or advertisement.
Tip 7 – Don't Misread Your Reporting
Data is important because it gives you concrete insight into your performance. But if you are reading it incorrectly? This way you might even misread your progress of past months. Make sure you give a lot of time reading your data wisely. Track your progress using tools, don't think that you can manually do this because you are good at mathematics. Always remember, poor data interpretation leads to poorer decisions in the future!
Tip 8 – Create Better Graphics for Your Ads
Graphics speak louder than words, you agree? Mostly the main thing that catches the attention of a visitor is the visuals, not the words written on it. The graphic is the invite to interest people to read. Thus focus on the graphics that you are using as a tool for social media marketing. This way you will improve your performance from average to outstanding.
Tip 9 – Build Better Landing Pages for Your Ads
Creating a landing page enhances your customer's understanding. You might have come across pages with amazing content written from top to bottom, but clicking on a link becomes a mistake for you. Why? Because they direct you to some irrationally boring and irrelevant landing pages. Don't spoil your customer's experience by doing this. In this way, you will spill water on your content as well.
Tip 10 – Track Cart Abandonment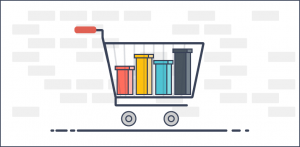 Spare not the abandoned cart? Do you know how much input goes into making a buyer wishlist his favorite things on an e-commerce website? Be wise and act on what you have. Use ways to instill people to act upon their cart. Or take a review from it and see what are the individual interests of people.
Tip 11 – Use Social Media to Keep Customers Happy
All in all, social media is the real platform to interact with your customers. It is popular among teens and quite a favorite of all. Redefine your marketing strategy and try to format interaction with people on social media accounts, right now! That way your business will progress and you will be warmly remembered by your favorite buyers and customers on platforms like Instagram, Facebook, Twitter, etc.
Final Words!
Hey there folks, now you know all the big talks around social media. With this comprehensive guide, you must have understood that it is not only a platform to do just chat with people and friends but it has a huge potential to grow your business manifolds.
With our tips and suggestions, we are sure we have enlightened you. Take a look at these tips and try to formulate them in your social media advertising, now! We are sure there is a lot in stock for you.
HAPPY SOCIAL MEDIA MARKETING!
Good Luck!