Viral marketing also known as word-of-mouth marketing. It is a powerful strategy that aims to rapidly spread information and messages through various channels online and offline. By creating highly shareable and engaging content, marketers seek to generate buzz and interest in their products or brands. Moreover, this blog explores the concept of this effective marketing, its importance, and its techniques
What is Viral Marketing? 
Viral marketing is a marketing strategy that tries to distribute information and messages quickly through social media and other digital platforms to build interest in a service or brand. Successful marketing initiatives frequently exhibit specific traits, such as being extremely shareable, emotionally compelling, shocking, hilarious, or thought-provoking. Viral marketing has become more common because of social media, blogs, and other online channels, but offline strategies like word-of-mouth, street marketing, and public stunts can also help a campaign go viral.
How Viral Marketing Works?
An objective of viral marketing is to stimulate interest in a service, product, or brand by generating buzz. It works by using social media and online groups to swiftly and broadly convey a message.
Let's take a closer look at how it works.
Create Shareable Content: The first step in viral marketing campaigns is creating interesting, entertaining, or educational content. These materials can be in blogs, infographics, videos, or still photos. In short, the main purpose is to create content that creates curiosity among people to share.
Share the Content: Sharing the content on social media, online forums, or other digital channels is the next step. Digital marketers can easily reach a wider audience by targeting the correct demographic and using the proper hashtags.
Encourage Sharing: Digital marketers must motivate users to share the material with their networks if they want it to become viral. Incentives, social media challenges, or a straightforward request to share information with others can all be used to accomplish this.
Monitor and Measure:

Digital marketers must monitor the campaign's reach, engagement, and conversion rates to make sure it is a success. Analytics tools, social media monitoring tools, and other digital marketing tools can all be used for this.
Techniques:
Knowing about Word-of-Mouth isn't alone enough unless you know about its various methods. So, there are ways through which you can make your brand go viral. The following are some tips and techniques-
1. Make videos
Viral videos are more frequently seen than any other form of media. Videos are catchy and attract more people on social media platforms.
2. Put the content for free
Anything which is available for free gathers more public and with more public and views is better chances at making a thing go viral.
3. Public Awareness
This is the most essential part of viral marketing. If you can reach out to people and twitch their emotions and get them to feel something that is really an issue today, then you are on the right track. Also, it is a good way to humanitarianly address people.
4. Out of the Box
Anything out of the box becomes viral if it has some substance in it, however, even a bad singing video can go viral. So it is a matter of luck and an unpredictable idea to break records.
5. Social Reach
By now, you know the major share of making a thing viral goes to the public who constantly share and view it. Hence for anybody who is trying to attempt it, must increase its visibility by taking help from the influencers.
6. Humor
Humor is a double-edged sword. It will either make it a BIG HIT or a MISS! So one needs to understand how to make things appeal to people without hurting anyone's emotions.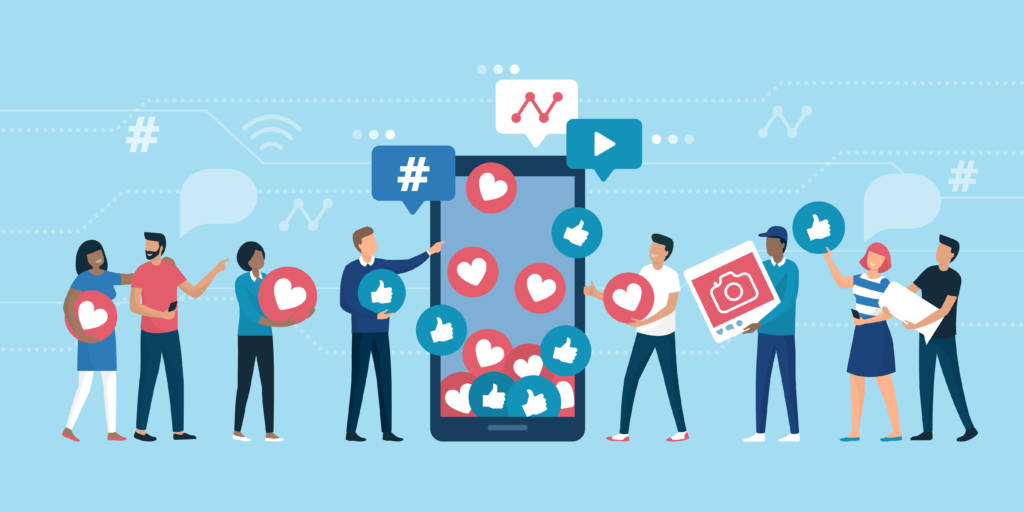 Why is Viral Marketing Important?
Viral Marketing holds significant importance as it offers a highly efficient method for promoting products, services, or brands through word-of-mouth, social media, and online sharing. It allows businesses to establish brand recognition, attract potential customers, and thus drive conversions, all at a considerably lower expense compared to conventional marketing approaches. 
Below are the few reasons highlighting the importance of viral marketing:
1. Cost Effective:
Social sharing is a cost-efficient way to promote a product or service, as it relies on user-driven sharing rather than paid advertisements. Businesses can spread their message quickly and effectively, reaching a wide audience without major investments.
2. Increased Reach: 
As people spread the information across their networks, viral marketing can swiftly and effectively help businesses reach a bigger audience.
3. Increased Credibility:
When consumers promote a product to their friends and family, it might be considered a more reliable endorsement than if the recommendation came directly from the business.
4. Builds Brand Awareness: 
In a crowded market, this effective marketing can help increase brand recognition and thus generate conversation about a good or service.
5. Drives Engagement: 
It can motivate consumers to interact with the message and spread it to others, as a result it enhance customer engagement and brand loyalty.
Bottom Line
Viral marketing, commonly referred to as word-of-mouth marketing, is an effective tactic that makes use of social networks and internet sharing to disseminate news and messages quickly. Businesses can generate buzz, raise brand awareness, and reach a larger audience at a lesser cost by producing highly shareable content. Moreover, it has developed into a crucial instrument in the digital marketing environment for successfully promoting goods and companies. Take our expert digital marketing services for even better results.
Read More