Can Artificial Intelligence Replace Human Intelligence?
Artificial Intelligence (AI) is a cutting-edge technology that enables machines to acquire intelligence comparable to humans. It achieves this through the utilization of Deep Learning, Machine Learning, and Data Science algorithms.
Cutting-edge technologies, such as neural networks, natural language processing, robotics processing, cognitive services, and mixed reality (AR/VR), contribute to the continuous growth of intelligent machines. Consequently, these intelligent systems make decisions resembling our own decision-making processes in daily life. The merits of human intelligence over artificial intelligence have become subjects of debate due to this innovative development.
Artificial Intelligence: An Overview
Artificial intelligence (AI) is the programming of machines that simulate human intellect. The goal of artificial intelligence (AI), a cutting-edge discipline, is to develop intelligent systems that can perceive, reason, learn, and make decisions. It incorporates techniques from deep learning, machine learning, and data science that enable robots to duplicate cognitive abilities.
Deep learning, machine learning, and data science all employ artificial neural networks to analyze data, whereas deep learning and data science use algorithms to learn from data.
In addition, the dynamic and expanding field of artificial intelligence (AI) uses deep learning, machine learning, and data science techniques to enable robots to think and behave like people. It is vital to appropriately direct its development and make sure that it is morally and favorably incorporated into our life.
Nowadays, AI is pervasive and helps most phone cameras take better photographs. It also helps us manage our finances and is present in many aspects of our daily lives. The future of AI holds great promise as it continues to advance and evolve.
Advantages of AI Over Human Intelligence
 AI offers unique capabilities and benefits over human intelligence, surpassing human limitations in various domains.
Speed and Efficiency: In fields like banking, healthcare, and manufacturing, faster decision-making and problem-solving are made possible by AI systems' amazing speed at processing and analyzing data.
Accuracy and Precision: In contrast to humans who become tired, bored, or distracted easily, AI systems can continually do jobs with great accuracy and precision. It is particularly true for medical diagnostics, as AI is more accurate than human specialists in picking up on minute patterns and abnormalities.
Processing and Storage Capacity: In comparison to human memory capacity, AI systems can manage and retain enormous volumes of data and information, giving them quick access to a massive body of knowledge. It is especially helpful in customer support, where chatbots powered by AI can respond with promptness and accuracy.
Multitasking and Scalability: Unlike humans, who have constraints, AI systems can do numerous jobs at once without affecting performance. AI systems offer flexibility and adaptability by being quickly scaled up to accommodate rising workloads or extend into new fields.
Objectivity and Lack of Bias: Artificial intelligence (AI) systems are made to objectively examine data and make judgments based on predetermined criteria, reducing the influence of individual biases or emotions. It encourages consistent and unbiased decision-making and reduces bias or human mistakes.
Exploration of Uncharted Territories: Deep-sea exploration, catastrophe response, and space exploration are all made possible by AI-powered robots, which help us learn important lessons from these difficult conditions.
Continuous Learning and Improvement: Through the use of machine learning techniques, AI systems may learn from their experiences and develop, enabling them to evaluate data, spot trends, and improve their performance over time. As they gain experience, they can use this to make predictions or judgments that are more correct.
Introduction to Human Intelligence 
Human intelligence refers to the unique mental capacity that sets us apart from other living beings. It encompasses our capacity for thought, reasoning, learning, and problem-solving. Simply defined, it's our intelligence and cunning. Human intelligence enables us to comprehend the environment we live in, interact with others, and make sense of complicated data.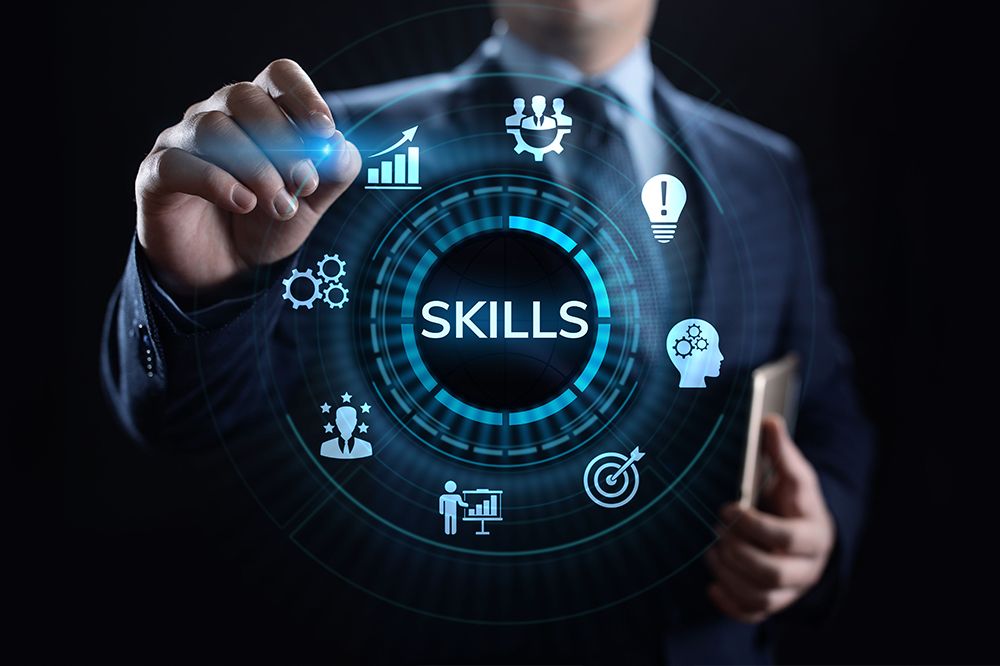 Furthermore, there are several facets to intelligence. It consists of various talents and abilities, including language use, attention, and memory. Some people may excel at arithmetic, while others may have a natural talent for the arts or music. The ability to adapt to new circumstances and think of original solutions can also be considered a sign of intelligence.
Benefits of HI over Artificial Intelligence
There are various distinct advantages that HI has over artificial intelligence. Some of them are listed below:
AI is Emotionless: Without a single doubt, machines are far more successful at running, but they cannot replace the interpersonal relationships that define a team. Robots are unable to form relationships with people, which is a crucial aspect of team management.
High Creation Costs: As AI is always evolving, hardware and software must also keep pace to meet modern demands. Machines require expensive refurbishment and maintenance work. Due to the complexity of the devices, their construction requires significant expenditures.
Not Thinking Beyond the Box: Machines can only perform the tasks for which they are created or programmed. If they are asked to perform anything else, they frequently malfunction or produce incorrect results.
Human beings make the ultimate decisions: Human intelligence holds a distinct advantage over artificial intelligence (AI) in decision-making due to its contextual understanding. Humans are capable of taking into account emotions, ethics, social dynamics, and cultural quirks, resulting in more complex and ethically aware decisions. Human intelligence also enables flexibility and adaptability, enabling adaptations in response to shifting conditions. These distinctive qualities enhance AI systems, resulting in more comprehensive and informed conclusions.
Artificial Intelligence v/s Human Intelligence
Below are some comparisons between Human Intelligence and Artificial Intelligence:
Nature
AI aims to create computers that can replicate human behavior and perform human-like tasks. Whereas human intelligence (HI) aims to adapt to new contexts by combining various cognitive processes. While machines are digital, the human mind is analog.
Learning Power
Human intelligence revolves around learning from various situations and previous experiences, encompassing the process of trial and error in one's life. It centers on logical cognition and ethical behavior, drawing insights from mistakes made.
In contrast, artificial intelligence is limited in its ability to reason, as robots lack the understanding of human thought processes. Although AI-powered systems can effectively perform specialized tasks, investigating a new application area can take them years to acquire a specific set of skills.
Functioning
Humans use their brains' memory, processing ability, and cognitive capacities to think, but AI-powered computers rely on the input of data and specific instructions.
Final Thoughts
Human intelligence (HI) remains indispensable despite considerable advances in artificial intelligence (AI) due to its distinct benefits. HI encompasses our capacity for flexibility, contextual knowledge, and moral judgment.
Humans have the ability to consider emotions, social dynamics, and cultural nuances, leading to more thoughtful and ethically conscientious decisions.
Human intelligence also enables flexibility and adaptability, enabling adaptations in response to shifting conditions. AI systems may have great processing speeds, accuracy, and depth, but they lack the complexity and depth of human intellect. However, in the future of AI, we may see many changes as AI is continuously evolving and adding new features.
In summary, human intelligence offers unique qualities that cannot be replicated by AI alone. The collaboration between human intellect and AI holds immense potential for driving innovation and addressing complex challenges in the future.