What is Influencer Marketing?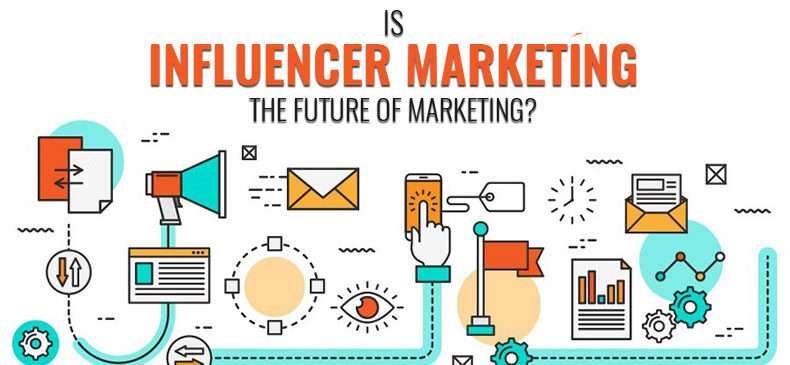 Influencer Marketing is a mixture of old and new marketing tools. It carries the idea of personality advertisement and places it into a recent-day content-driven marketing campaign. The main differentiator in the cause of influencer marketing is that the effects of the campaign are collaborations between brands and influencers.
However, influencer marketing doesn't just mean celebrities. Instead, it revolves around influencers, many of whom would never recognize themselves as famous in an offline context.
One of the biggest errors that traditional media offers is a failure to recognize the difference between celebrities and online influencers.
An influencer is a person who has the ability to change the purchasing choices of others because of his or her authority, experience, position, or relationship with his or her audience.
Moreover, they have a following in a different niche, with whom he or she is actively involved. The size of the following depends on the quantity of his/her topic of the niche.
How it helps in marketing?
Influencer marketing includes a brand collaborating with an online influencer to business one of its products or services. However, some influencer marketing collaborations are less stable than that – brands only work with influencers to increase brand recognition.
Influencers, unlike stars, can be everywhere. They can be anyone. What makes them famous is their large followings on social media. An influencer can be a successful fashion artist on Instagram, or a well-read cybersecurity blogger who tweets, or a respected marketing manager on LinkedIn. Moreover, within any business, there are influential people you just have to discover them. Some will have hundreds of thousands of followers. But many will seem more like normal people.
 For instance, they may only have 10k followers, less in some cases. Yet they will have developed a respect for being the specialists in their field. They are the go-to people that give answers to people's questions. Depending on their field of expertise, they are the people who make the most charming social posts on their specialist topic. They share the best ideas, make the most interesting videos, and run the most enlightening online reviews.

How to become an Influencer?
Find a low competition niche:
The primary and most essential step to becoming an influencer is to focus on what you're loving. You can't be everything to everyone. Thus, to obtain traction and be identified as an authority figure, people need to link your title to a particular niche.
Choose your social media platform.
It's essential to pick the right social media platforms where viewers with interests join with your brand could engage with you. Two of the most famous social networks where influencers are growing in 2019 are Instagram and LinkedIn.
Develop your content.
Just like in inbound marketing, the construction and property of the content you distribute will make or crack your chances of successfully establishing yourself as a social media influencer.
Therefore, select the format you'll use when building your content. It should be one through which you're capable not only to pass valuable information but also, show your personality and speech – which help add uniqueness to the content you provide for your target audience.
Part of promoting an efficient content strategy as an influencer is giving your audience the right stability of informative content and individual content.
Distribute your content regularly.
No matter how excellent your content is, if you're not getting people to see it and engage with it, it's not specifically useful.
That said, it's essential that you carefully plan out when you'll be advertising and sharing your content on social media. 
The best time to post on social media for an influencer hugely depends on which social media channel you preferred to use. For instance, if you are posting on LinkedIn, you should prefer to post during non-office hours. 
Communicate with your supporters.
A powerful way to assure that your content earns traction is to create content that your audience needs. Remember, you became an influencer with the support of your audience so always take into account their views. 
To get relevant content ideas and strategies, you can manage a quick Google search for your niche. You can also explore platforms such as Quora and Reddit to get a concept of what your target audience is reading about.
If you want your content to hit a chord with your audience, you must have a deep knowledge of content marketing and your follower community.