What is Performance-Based Marketing?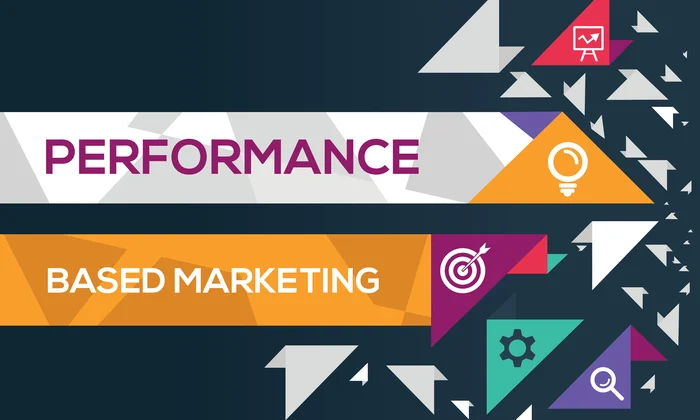 In today's competitive digital landscape, businesses are constantly seeking innovative and cost-effective marketing strategies. Enter performance-based marketing—a game-changer that aligns advertising efforts with measurable results. Performance-based marketing, also known as results-based marketing, offers a refreshing approach where businesses pay for marketing services based on the achieved performance, such as clicks, leads, or conversions.
This blog dives into the meaning of performance-based marketing, and its distinct advantages, and explores the various scopes of this dynamic strategy. Get ready to discover how this results-driven approach can revolutionize your marketing efforts and thus propel your business to new heights.
Introduction to Performance-Based Marketing
Performance-based marketing, also known as performance marketing, is a type of digital marketing strategy where advertisers pay based on the performance or desired actions of their campaigns. In this type of marketing, advertisers only pay when specific pre-defined actions or goals are achieved, such as clicks, leads, sales, conversions, or other measurable metrics.
Unlike traditional advertising models where advertisers pay for impressions or ad placements regardless of the outcome, performance-based marketing focuses on driving tangible results and optimizing return on investment (ROI). This approach allows advertisers to align their marketing expenses directly with the success and effectiveness of their campaigns.
It often utilizes various online advertising channels, such as search engine marketing (SEM), affiliate marketing, display advertising, social media advertising, email marketing, and more. Advertisers typically work with publishers, affiliates, or advertising networks who promote their products or services and earn a commission or payment for each successful action or conversion generated.
Scope of Performance-Based Marketing
The scope of performance-based marketing is continually expanding as digital advertising evolves. It offers advertisers more control over their marketing budgets, focusing on measurable results and hence on ROI. Here are some key areas where it is commonly utilized:
1. Pay-per-Click (PPC): Advertisers pay each time a user clicks on their ad. This model is commonly used in search engine advertising, where businesses bid on keywords to display their ads when relevant searches are made.
2. Cost-per-Action (CPA): Advertisers pay when a specific action is taken by a customer, such as making a purchase, filling out a form, or subscribing to a newsletter. It focuses on the actual results or conversions generated by the marketing campaign.
3. Affiliate Marketing: Advertisers pay affiliates (publishers or influencers) a commission for each sale or lead they generate. This model incentivizes affiliates to promote the advertiser's products or services, driving more conversions.
4. App Install Marketing: Advertisers pay for each app installation generated through their marketing efforts. This model is commonly used in mobile app advertising to acquire new users.
Overall, performance-based marketing provides a flexible and cost-efficient approach for businesses to achieve their marketing goals and drive tangible outcomes.
Advantages of Performance-Based Marketing
The key advantages of this dynamic strategy include:
1. Measurable Results:
With performance-based marketing, in addition to having clear metrics to track and measure the success of their campaigns, advertisers can leverage this data-driven approach to make better optimization and decision-making based on actual performance data.
2. Cost Efficiency:
Advertisers only pay for desired actions or outcomes, making performance-based marketing a cost-effective approach. It minimizes wasteful spending on ineffective ads and focuses resources on driving actual results.
3. Risk Mitigation:
Advertisers have greater control and reduced risk since they pay only for confirmed actions. This ensures a higher level of accountability and performance from publishers or affiliates promoting their offerings. Additionally, performance-based marketing offers businesses the opportunity to track and measure the effectiveness of their campaigns in real-time.
4. Flexibility and Scalability:
Performance-based marketing provides the flexibility to scale campaigns based on performance and adjust strategies in real-time. Advertisers can allocate budgets to high-performing channels or campaigns, optimizing their marketing efforts for maximum ROI.
5. Targeted and Relevant Advertising:
By focusing on specific actions or conversions, performance-based marketing allows advertisers to target their campaigns to relevant audiences, increasing the chances of reaching and engaging potential customers.
Overall, performance-based marketing offers a results-oriented approach that aligns advertising costs with actual performance and desired outcomes. Additionally, it provides a more transparent and accountable method for advertisers to drive measurable results and maximize the effectiveness of their marketing efforts.
Conclusion
Now that you've grasped the essence of the dynamic marketing strategy and its potential to revolutionize your business, it's time to take action. Imagine paying for advertising only when it drives results—more clicks, leads, sales, and revenue. Say goodbye to traditional fixed-cost advertising and embrace the dynamic world of performance-based marketing.
So, what are you waiting for? Let's take the valuable advice from a professional online marketing company and stay ahead of the curve.